All The Best Cat Roomba GIFs
Ever since the Roomba existed, animals have been using them as transportation. The first "cat on roomba" video was uploaded on July 7th, 2008 – so it's no surprise that many copy cats (sorry, I couldn't resist) have surfaced since then.
Today, for your viewing pleasure, we have curated the most popular cat on Roomba GIFs.
1. One-legged Roomba Rider
Have you ever seen a cat handle a roomba so elegantly?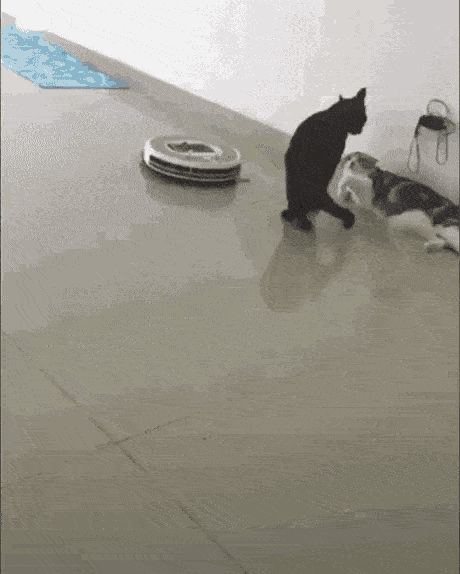 2. Original Roomba Kitty
Back before the Roomba had the sleek design it has now!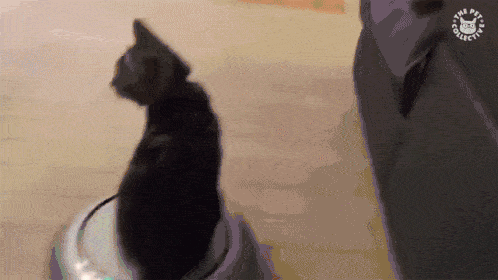 3. Nobody Puts Kitty In The Corner
Why do the cat and the dog both have bunny ears?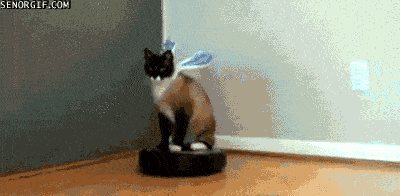 4. Mittens, The Conqueror
Bow before his feline might.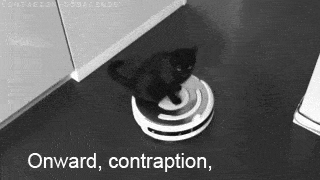 5. Check Out My New Roomba
Don't you wish your Roomba was hot like mine.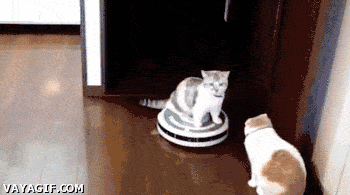 6. What Is This Thing
This kitty is a little confused, but will get there in the end.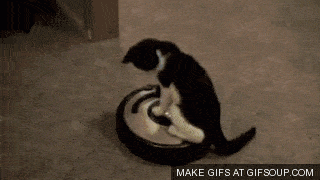 7. Cat vs Dog
The cats have developed more advanced military tactics.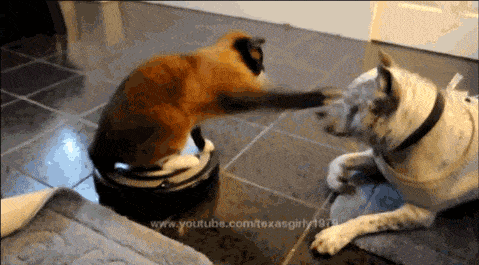 8. Spin Me Right Round
Has that mark always been there?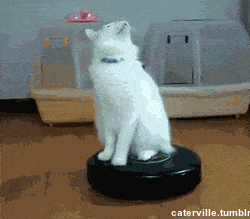 9. Let's Go Bowling
Pun intended.
10. The Sharks Are Circling
I can only imagine this JAWS cosplay is true to scale.
11. We're Going To Need A Bigger Boat
We found so many of this particular apex predator – but this was the best.
12. Cat In Car
Is this the new Tesla? Elon?
13. Roomba-ing At Work
Roomba smarter, not harder.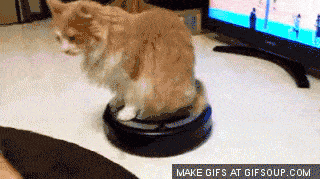 14. Another Oldie
Back when Roomba's were new to cats.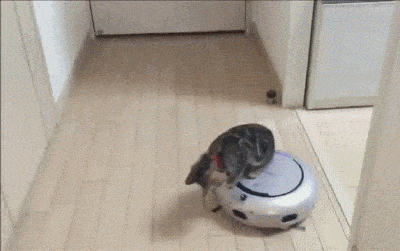 15. Not So Sure…
Why is the floor moving?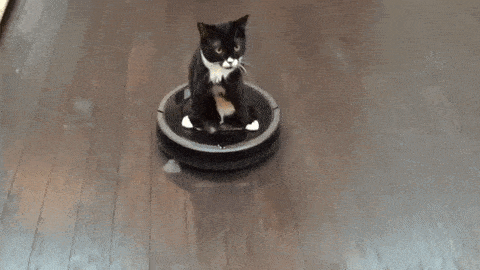 16. I Can Show You The World
Hopefully there's not a Will Smith cat genie in the live action reboot.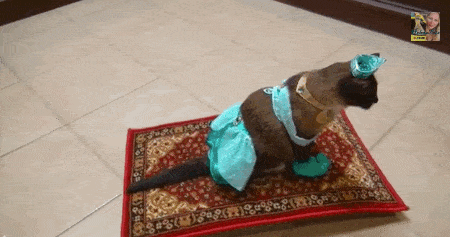 17. Roomba Kitty HD
Cats on Roombas never looked so good.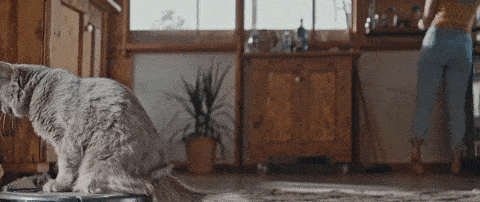 18. BONUS – Dog On Roomba
Why so sad?
19. BONUS – Ferret On Roomba
Technically just a long cat.
20. BONUS – Guinea Pig On Roomba
Technically just a short cat.
21. Roomba Kittens
This is just like the end of the Titanic movie.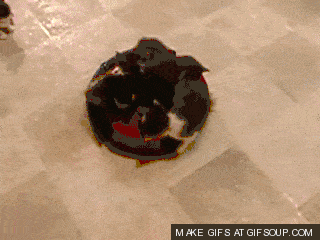 That's All Folks!
Go on, get out of here!
Tags: Roomba