We've compiled a comprehensive guide on the best ways you can turn your regular TV into a smart TV.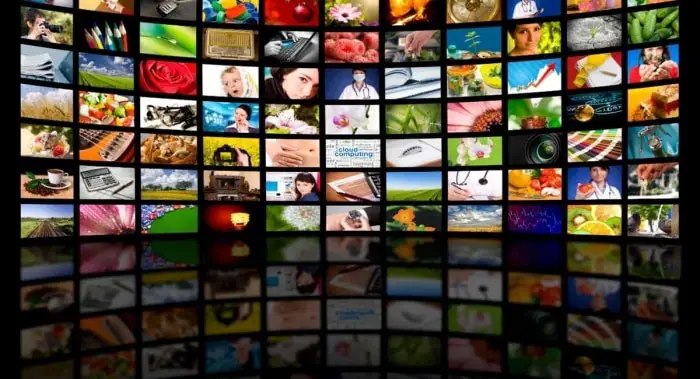 How to Make My TV a Smart TV: Using HDMI Cables
If you are not familiar with advanced technology, this will be the best way for you to make your TV into a smart TV! This solution is a quick, easy, and budget-friendly option.
Using cables can be extremely cheap, and it gets the job done! You just need to select the correct cable, which must be compatible with your television set and your laptop. The most common cable for this purpose is an HDMI cable (High Definition Multimedia Interface). The function of this cable is to transmit data that is uncompressed from one device to another. However, this cable only works with devices that are HDMI compatible.
By attaching this cable to your laptop, and then inserting its other end into your TV port, you will be able to transfer your laptop screen to your TV! That means you can watch YouTube, Netflix, and any other entertaining apps right on your television. The benefit of using a cable is that it is cheap—it can cost as little as $5. Secondly, it is an easy solution. Adding a cable between your laptop and TV lets you surf the web and view it on your television.
This site is reader-supported and we earn commissions if you purchase products from retailers after clicking on a link from our site. As an Amazon Associate, I earn from qualifying purchases.
How to Make My TV a Smart TV: Using a Dongle or a Streaming Stick
Using a dongle or a streaming stick is also an effective way of turning your 'not so techy' tv into a 'techy' one. A dongle or a streaming stick is a miniature device that can be attached to your television set by using an HDMI or USB connection.
Dongles and streaming sticks are manufactured with an inbuilt internet connection, and they can provide all the major streaming channels and applications.
There are many dongles available in the market, and some official streaming sticks too. You need to select the best one for yourself, and decide which streaming platform is the most suitable for your needs.
We have selected the top 3 dongles and streaming sticks for you:

Amazon Fire Stick 
This is an official streaming stick from Amazon. It is also listed as the bestselling streaming media device on Amazon. Costing around $30, it provides great value for money.
Its ultra HD and 4k viewing quality will definitely provide you an amazing cinematic experience. The Amazon Fire Stick has all the major streaming platforms built in, such as Amazon Prime, Hulu, Netflix, HBO, and many more!
Google Chromecast
Chromecast also falls in a similar price category range as the aforementioned product, costing around $30. It comes with some compelling features as well.
The Chromecast can be connected to the TV, and you can surf most of the streaming platforms: Netflix, Amazon Prime, Hulu, and etc.
It provides some extra features too, such as casting photos to your television, and casting Chromecast-compatible apps to your TV.
This device comes in 2 versions, the 3rd generation Chromecast, which we just discussed, and the Chromecast Ultra. This variant provides a 4k ultra HD viewing experience.
Apple TV
Apple TV is a premium streaming device, for the most part. It provides some exceptional features, but at a high cost. If you are willing to spend a little extra, this product will provide you with an experience like none other!
The Apple TV comes with a price tag of $200. However, with the purchase of the Apple TV device, you get a free subscription, which is valid for 1 year!
You can use it to watch the latest Apple originals, and the best part about this product is that it's shareable with five friends or family members!
It supports full ultra HD 4k resolution to provide the best viewing experience. It is a luxurious product with top-notch services.
Amazon Fire TV stick, Google Chromecast and Apple TV are some major devices that are quite popular in this category.
The benefits of having one of these are that they come with everything installed, they provide the best connection, and they are pretty aesthetically pleasing in their builds, adding a little style to your TV table.
How to Make My TV a Smart TV: Gaming Consoles
If you have any gaming consoles such as a PlayStation or an Xbox, we have great news for you! You can use these consoles to access all the smart features a dongle or streaming stick can provide.
You can install different streaming service apps on your console, and then stream them on your TV. Consoles usually have lots of storage space, so you can easily download or stream heavy data.
The best part about streaming through a console is that it's absolutely free! You won't have to buy any extra device or pay for any installation costs.
Please make sure you have a steady internet connection, or you may experience lag and interruption while streaming.
The top streaming platforms which are supported by PlayStation and Xbox are Netflix, Amazon Prime, Hulu, and a few others.
Box-Type Media Players
Box-type media players are also a viable solution for people who are looking to stream different kinds of entertainment channels and platforms. The box players usually have satellite access and can provide you with many features.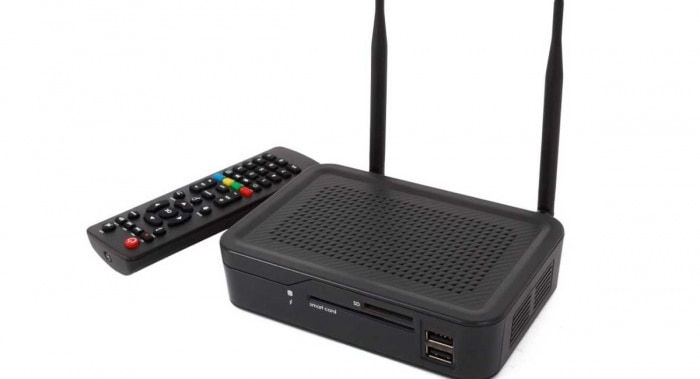 These boxes can be installed by local professionals, or you can buy them directly from companies. The most popular media boxes include the Virgin Media Box, Sky Q, PanasonicDMR, and Humax FVP.
Box media players have installation costs that vary depending upon the service providers you choose.
These boxes have monthly subscription fees that vary depending on your selected package. You have the freedom to choose what kind of package will be the best for you!
Turning a TV into a Smart TV: How to Get Started and More Advice
This section will give you general information and advice about the things you should know, and what you should be looking for when you're attempting to turn your TV into a smart TV.
Purchasing a Connection
The first thing you need to do is pay for a high-quality internet connection that is suited to streaming for long periods and has the bandwidth to comfortably watch Netflix and Hulu for as long as you want.
Once you get a high-speed connection for your TV, you can move on to discovering the various methods and tools at your disposal to convert your TV into a smart TV.
Devices for Different Budgets
If you're not too keen on spending a fortune turning your TV into a smart TV, don't worry!
We've got some inexpensive recommendations for you!
Like we've mentioned before, the Amazon Fire TV Stick is an amazing, high-quality option that won't empty your pockets. You can plug it directly into your TV. It comes with easy-to-use voice activation for an optimal experience.
Another great, inexpensive option is to use an HDMI cable.
The best part is that several modern devices use HDMI and are compatible with the hardware, so you can plug an HDMI cable into your phones, tablets, and computers. That way, whatever you see on the device screen shows up on your TV screen as well.
You may want to check out android sticks as well, if you're looking for an android-based option.
Using a Mobile Phone to Stream Content
There are plenty of other ways to use your mobile phone to stream content on your TV screen aside from using it with an HDMI cable.
One such option is to stream content to your screen using a home Wi-Fi network.
Also, a lot of companies that supply smartphones and TVs now come with apps and other options that allow you to connect the smartphone to the TV screen and stream content from the phone to the TV screen directly.
Alternatives to Mainstream Streaming Services
If you're not fond of some of the more prominent streaming options at your disposal, you may want to look into other options.
We've found Blu-ray to be an excellent option in terms of what it offers, its pricing, and the variety it presents.
Also, it has very good sound and picture quality compared to a lot of streaming devices.
Options for People with a Larger Budget
Alternatively, if you have money to spare, we recommend that you invest in a pricier option, such as the Xbox One and the PS4.
The best part about this is that you basically get smart TV features, Blu-ray movies, and a wide variety of video games in a single package!
Yes, it's true. If you're willing to invest in either of the two video game titans, they offer streaming services and a variety of other cool features to keep you entertained all day and night.
Which Option Is Right For You?
Now that we've discussed some of the options you have when it comes to turning your TV into a smart TV, let's also discuss which option is right for you.
The option you should pick is largely based on your TV model, how old it is, what ports it has, and a few other criteria.
If you're someone who wants to browse the internet a lot as you go through your options, TV sticks will definitely suit you.
They're inexpensive and easy to use too, so if you don't want to spend too much, TV sticks are the way to go.
On the contrary, if you prefer broadcasting whatever you're playing on your smartphone, laptop, or tablet, we recommend that you purchase the Chromecast.
Finally, if your TV is an older set and doesn't have an HDMI port, you should definitely opt for a set-top box.
Set-top boxes are incredibly powerful as well, so if speedy browsing and powerful processing are top priorities of yours, we recommend you get a set-top box.
Things You Should Consider
When you're looking to turn your TV into a smart TV, there are a few things you need to consider and a few questions you should ask yourself.
For one, what TV model do you have? Does it have an HDMI port? If so, does it have a single HDMI port or multiple HDMI ports? Also, does it have a USB port?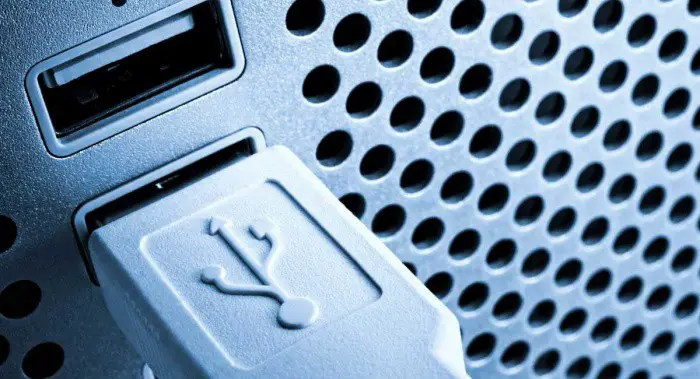 You'll find that the options at your disposal will change depending on how old your TV model is and the types of ports it has.
Secondly, you'll have to assess your budget and figure out options that work for you.
Depending on what you can invest in a purchase, you can find lots of options that vary in terms of their flexibility, ease-of-access, and the features that you're offered.
For instance, turning your TV into a smart TV through a console may be pricier than a TV stick, but it offers a few unique benefits that make it worth the price.
If you're not interested in spending a lot, a TV stick or an android stick will work for you just fine.
You can find a lot of dongles from major brands for under $50 on Amazon.
Lastly, do consider if a smart TV fits your needs better than a dumb TV.
Are you someone who puts a strong emphasis on having a huge amount of streaming content available to them at all times?
Do you often feel the need to use the internet on your TV, and do you wish you could schedule your viewing options?
Also, do you want access to add-ons like gaming, or are you content with a regular TV?
If the answer to these questions is yes, we recommend that you turn your TV into a smart TV!
Frequently Asked Questions (FAQs) About Turning Your TV into a Smart TV
This section covers many of the questions that people have when they're looking to turn their TV into a smart TV.
These include questions about whether smart TVs are Wi-Fi-capable, what streaming services are the best, and some other common concerns people have when they're looking to switch to a smart TV.
Let's get right into it.
How Can I Tell if My TV is a Smart TV or Not?
The easiest way to tell if your TV is a smart TV or not is to see if you can browse content on the internet or not.
If you can't, your TV isn't a smart TV.
Do I Have to Pay for Streaming Services on My Smart TV?
Yes, streaming services such as Netflix, Hulu, and other services do charge you for the privilege of using them.
Can I Turn My TV into a Smart TV if I Only Have an HDMI Port and No USB port?
Yes.
It is entirely possible to turn your TV into a smart TV with an HDMI port, even if your TV doesn't have a USB port.
A USB port may still be needed for add-ons and additional services, but in general, an HDMI port is sufficient if you're looking to convert your TV into a smart TV.
What is the Best TV Dongle for Wi-Fi?
There's no single top TV dongle out there. Most TV dongles have their pros and cons, and in the end, it comes down to a matter of personal preference.
There are a few companies that stand out in terms of brand image and market value though.
Roku is pretty good, from what we've gathered. Chromecast and the Amazon Firestick are great options as well. Look at what you're being offered, and find what works for you.
What if I Have an Older TV with No HDMI Input?
If you have an old TV with no HDMI input, your best bet is to purchase a media streamer that has analog AV outputs.
If you have a tube TV with no HDMI or USB ports, it may be worth investing in a new smart TV instead of attempting to convert it into a smart TV.
Always make sure the streamer you're getting can connect to your TV set.
What Benefits Does a Smart TV Offer Me That My Current TV Does Not?
Easy to use and much more convenient
Displays all your options on one general homepage
Compatible with smartphones and a variety of newer gadgets
Not as dependent on TV or remote controls as a dumb TV
Easy to set up and connect to your home or office Wi-Fi
A variety of entertainment options, such as web browsing and gaming
Highly affordable because of increased supply
Allows you to centralize your entertainment experience by having all your options, such as streaming services, gaming consoles, and other tools in one place
Final Thoughts
In today's digital day and age, it can be rather boring to have regular cable and access to only a few hundred TV channels and programs.
With the advent of streaming services, the world is now consuming content like never before. This guide was intended for people who want to experience that consumption without getting rid of their old TV and having to invest in a new one.
With this guide, you're no longer googling, "How to make my TV a smart TV" and getting nowhere. With the options we've listed, the process will be a piece of cake!
Happy viewing!